A Modern Loft With Sustainable Style
Designer Tyler Karu adds vintage furnishings and a sustainable spin to the remodel of an authentic open loft in Portland, Maine.
A brother seeks the expertise of his sister, designer Tyler Karu, to transform the kitchen, dining room and living space of his historic loft in Portland, Maine.
He wanted to incorporate vintage furnishings and salvaged materials. The result is an eclectic, sustainable design that feels cohesive in the open loft.
Tyler shares how she used sustainable and vintage materials to remodel the three spaces.
How did you accommodate the homeowners' wish list?

The owners wanted a sustainably sound loft that reflected the history of the neighborhood, as well as their own creative style. We used mostly salvaged materials and vintage furnishings to create a lived-in environment. We focused on using unique and environmentally sound materials, such as the concrete countertops and the built-in desk and bookshelves crafted from salvaged pine.
How does the end result match up with the original version?

The ceiling was not reflective of what we had planned, but there was little left in the budget to address it. The ceiling needed an organic element to tie into the natural earthiness of the loft.
Our good friends at Portland Architectural Salvage gave us some weathered beams that were sitting in their parking lot. We dried them out and patched them together to create the look of exposed beams.
What were the homeowners' design challenges?
The biggest challenge when designing a loft is how to address each space with functionality in the most stylistically cohesive manner possible. Since we went for such an eclectic look with this space, we were able to get creative and address the other significant challenge of the space: trying to source furnishings and fixtures sustainably. The vintage, lived-in aesthetic lends itself well to the mix of furniture, art and accessories, allowing for a collected, layered look.
What lessons did you learn?
The challenges of a third-floor loft provided me with the opportunity to learn a few lessons the hard way. I purchased the bookcase ladder on a whim, knowing it would be perfect for the library. It had to come through a window on the third floor and it took about five of us to make that happen.
On a similar project in the future, I would think through every dramatic element to be sure it would be worth the trouble of getting it into a tricky space.
Describe the "hidden gems" that made a big impact.
The lighting fixtures, which are mostly by designer Jason Wein, punctuate every nook in the space. The concrete countertops are unexpected and provide depth to the kitchen.
The office is a unique space with a standing desk created from salvaged architectural finds from a ferry. The antique ladder serves as a cleverly unexpected bookcase.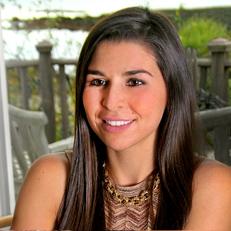 Landing Design & Development