Lofted Nautical Guestroom
Designer Tyler Karu shares how she turned a storage space into a kid-friendly loft that reflects the home's coastal setting.
Designer Tyler Karu created a multifunctional loft in Maine that acts as headquarters for the homeowner's visiting grandchildren, but still feels decidedly grown-up with its classic, coastal accents.
Tyler shares how she manned the ship of this dramatic transformation that converted a former storage space into a playful guest room with plenty of character.
Describe the homeowner's wish list.
The owner wanted a space that reflects the style and surroundings of the home located on the coast of Maine.
The owner also wanted the space to be functional and practical for her grandchildren — a place where they could sleep, play and feel like the space was just for them.
What was the biggest obstacle in this space?
The most significant issue was turning this storage area into an aesthetically beautiful room. We had to accommodate an existing chimney, which we turned into a focal point by exposing some of the brick and building nooks into the surrounding space for a television and storage. The other challenge was cleverly dividing the space into separately functioning areas. There is the sleeping space, which we elevated since the loft has the benefit of high ceilings. And there are different sitting areas to do everything from TV watching to ocean gazing.
How does the end result match up with your original vision?
Furnishing the space was more of a challenge, given the nautical influences of the location. Nautical can verge into trite territory, and in order to maintain a more classic aesthetic, we sourced materials from yacht supply companies, as well as fixtures that had been salvaged from ships. The homeowner also wanted kid-friendly materials, so we used a slipcovered sofa and had slipcovers created for the chairs. The lacquered wood surfaces are durable and easy to clean.
What design challenges did the room present?
The challenge with this room was maximizing the space and making sure it was tailored and pulled together, while also being kid-friendly. The bunk is a bit hidden, so you don't see messy beds or toys everywhere. There is also built-in storage around the exposed chimney, plus a few trunks for toys and blankets. The design of the room is clean and uncluttered, giving the kids space to spread out and play, while allowing the owner to use the space for grown-up guests, too.
What are the "hidden gems"?
There are so many in this room — the bunk space being the most obvious. The ship lights complement the hull-like feeling of the space. While the Oriental rug might seem obvious, its color, size and pattern ground the space and anchor the entire design. Lastly, who can resist the porthole mirrors?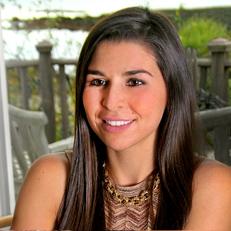 Landing Design & Development