Modern Austin Home Designed for Function, Livability
MF Architecture's focus on how an Austin, Texas, home will function practically while embracing its surroundings results in a modern structure that's effortlessly stylish.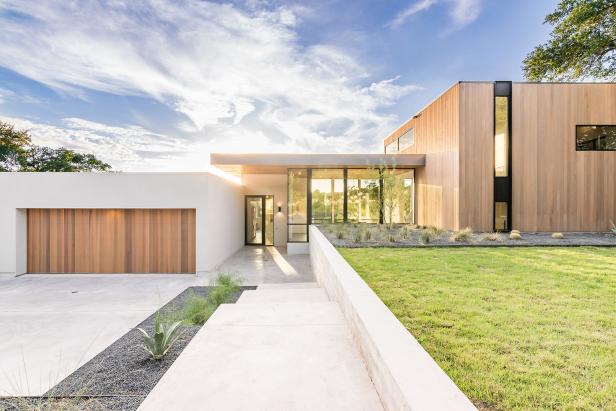 Home's Modern Design Elegantly Combines the Natural and the Manmade
Designers wanted to incorporate the site's dynamic landscape into the design of this home, so they created a meaningfully framed procession through the property with nuanced natural lighting throughout, creating a transitional space between the manmade and nature.
Spaces & Faces Photography
Charged with building a home on a sloping lot, architect Matt Fajkus and his team turned to modernism's focus on function before style to create a space that worked for his clients.
The resulting Austin, Texas, home is a structure that embraces its surroundings while offering an interior layout that makes sense.
Spaces & Faces Photography
"It's not actually the geometry or the materials that make (the home) modern. It's a more organic approach to being one with the site, one with the relationship of how people move through the space rather than just an aesthetic look that you see from the outside," says Fajkus, principal of MF Architecture and professor of architecture at the University of Texas.
The home distinctly connects with the land and surroundings both in how its structures step down with the slope of the lot and through wooden accent materials. At the center of the home, a wall of windws provide a view to the horizon beyond the home.
Fajkus and his team, which included Jayson Kabala and David Birt, designed the home so that its private living quarters to be separate from common areas like the kitchen and living room. The dining room, located in the center, acts as a buffer between the two wings -- "A circulation zone between the common areas and the private wing of the house so that it would always be used," Fajkus says.
Spaces & Faces Photography
The common areas and private areas are further connected by a spacious U-shaped courtyard at the back of the home. The courtyard, which includes a pool and outdoor lounging and dining areas, enables the homeowners to capitalize on the outdoor lifestyle that's common in Austin.
Ultimately the home's distinct modern style -- "born out of function rather than based on style," Fajkus says -- followed suit with low-pitched rooflines, ample natural lighting, organic materials and neutral color schemes.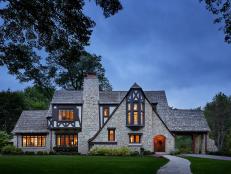 Tasked with making a 1920s English Cotswold-style home comfortable for a family of eight, Chicago architect Michael Abraham honors the original design of the home while updating it for the 21st century.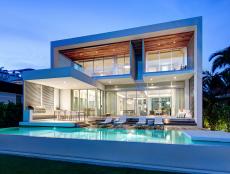 This modern home by STRANG Architecture epitomizes Miami living. The house features a cool, minimalist aesthetic, an interior courtyard, ocean views and is full of natural light thanks to large windows throughout.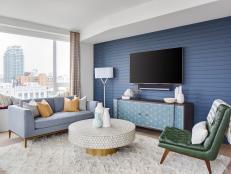 This midcentury modern loft designed by Lindye Galloway Interiors is a beautiful culmination of colors and textures that blend together seamlessly.